{newborns}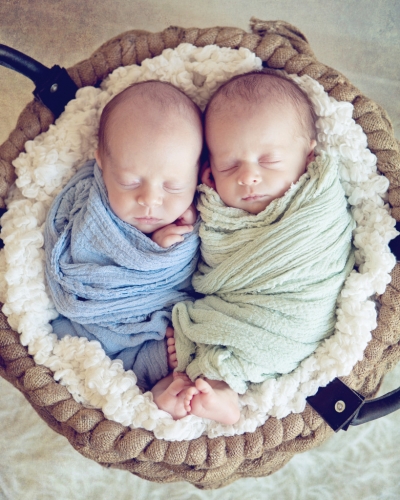 Newborns are absolute perfection when they wear nothing at all! For variety and some fun pops of color, I also like to use hats, bows, swaddling blankets and anything you have you'd like to add – something that gives images a personal touch. For mom & dad (and siblings if they are included), soft solids are perfect to keep are focus on your new addition.  Solid white is fresh and clean and still allows baby to be the focus, or black shirts for mom and dad provide a sophisticated, dramatic "backdrop."  There are few things as stunning as skin-on-skin shots of a newborn and the proud parent. For siblings, keep their clothes as simple as possible – we want to keep focus on the baby and the relationship between them, not their outfit. Please keep in mind that newborn sessions often take up to 3 hours – plan accordingly of other little ones. It's often best to book a separate family session.
There's no rushing a newborn session. I'm going to follow your baby's cues, so if you relax and go with the flow, it will go more smoothly. We'll take breaks as needed as you can feed your baby. We will also turn up the heat (even in the summer) to keep baby comfy and play soft music to drown out my shutter. I have props, but if you have something specific in mind, please let me know before your session to make sure I am prepared. If you have hats, bows, blankets, etc, please let me know at the beginning of your session so I can work them in as you go. It is very likely that one of us or my props will get soiled. It's no big deal…it happens ALL the time.
If you prefer a session in the comfort of your own home, we will gladly come to you.